Overview
For 30 years Dr. John Fryman in Texas taught The Bible…Basically® seminar. This 10-hour experience from Genesis to Revelation gives a basic outline of Scripture six times!
TBB includes three parts:
15 PowerPoint® presentations (948 slides)
a 100-page Student Handbook for the course with over 50 fill-in-the-blank Study Helps, and
a 400-page Teacher's Narration Script that shows exactly what to say for each slide (this is also pasted into the notes section of each English version slide).
Since 2003, Singapore Bible College and Jordan Evangelical Theological Seminary students have translated TBB into over 40 languages. All three parts are completed in Arabic, Chinese, Hindi, Indonesian, Malay, Mongolian, Rongmei, Russian, Spanish, and Korean. Translation continues in many other languages and is uploaded to the site after each file is finished.
Free downloads of the English TBB are on this page with language links on the left. Dr. Fryman entered the Lord's presence on 22 August 2016.
Presentations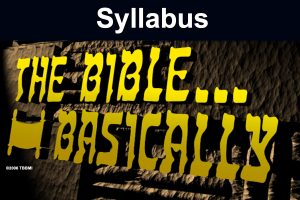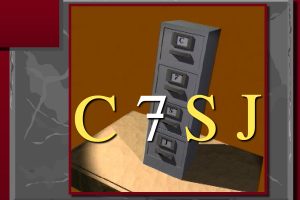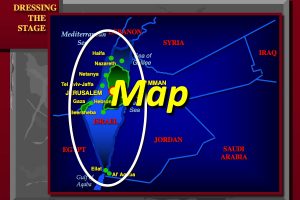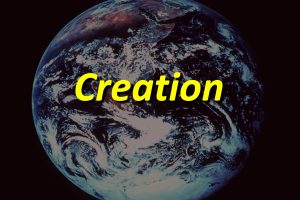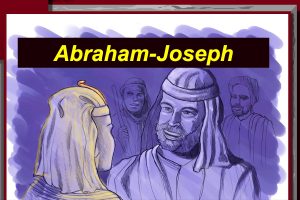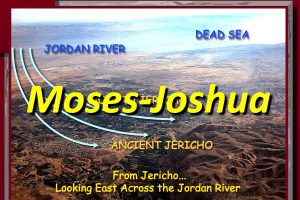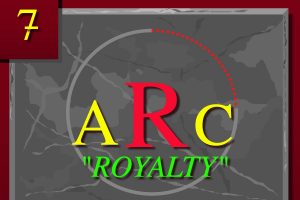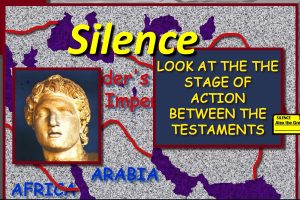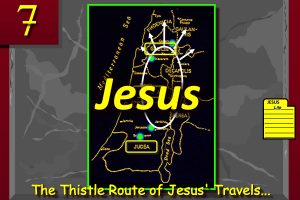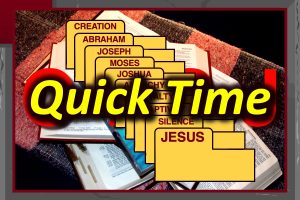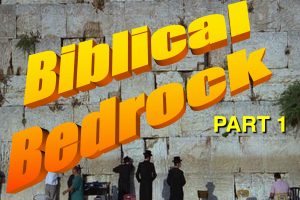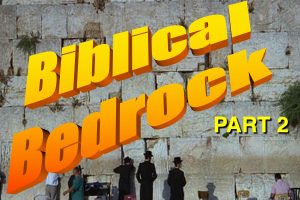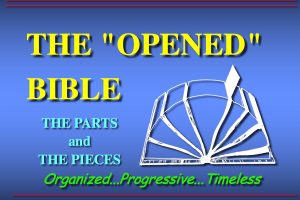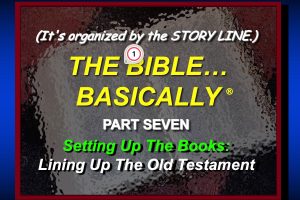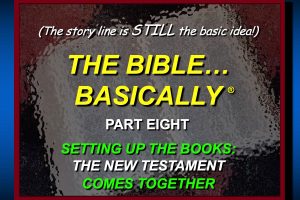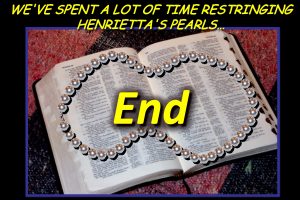 Audio for Presentations Above
00-Syllabus
01-Intro
02-Map
3a-Creation
3b-Abraham-Joseph
3c-Moses-Joshua
3d-3 Societies
3e-Silence
3f-Jesus
04-Quicktime
5a-Biblical Bedrock-Part 1
5b-Biblical Bedrock-Part 2
06-Opened Bible
07-Old Testament
08-New Testament-Part 1
08-New Testament-Part 2
09-End
Teacher Narration Scripts for Presentations Above
01 C7SJ 9.65 1-32.doc (v.1.0.0)
02 Map 9.6 33-57.doc (v.1.0.0)
3A CREATION 9.6 58-69.doc (v.1.0.0)
3B ABJO 9.6 70-97.doc (v.1.0.0)
3C MOJO 9.6 98-121.doc (v.1.0.0)
3D 3 SOC 9.6 122-153.doc (v.1.0.0)
3E SILENCE 9.6 154-172.doc (v.1.0.0)
3F JESUS 9.6 173-211.doc (v.1.0.0)
04(Slides)9.6 229-243.doc (v.1.0.0)
04(MV) 9.6 212-228.doc (v.1.0.0)
5A Bedrock1-9.6 244-271.doc (v.1.0.0)
5B 9.6  272-308.doc (v.1.0.0)
06 OB 9.5 309-326.doc (v.1.0.0)
07 OT 9.6 327-364.doc (v.1.0.0)
08-New_Testament-pp365-424_eng_bb_9427_v2.doc
09 End 9.6 425-433.doc (v.1.0.0)
Student Handbook
Study_Helps_Answered-45_eng_bb_1878_v6.pptx
Study_Helps_Blank-Single-Sided-44_eng_bb_4045_v5.pptx
Study_Helps_Blank-Duplex-84_eng_bb_v5.pptx
Quick_Chronology_Student_Workbook_pp1-21_eng_bb_8362_v2.docx
1-COVER.pdf (v.1.0.0)
1-COVER_eng_bb_9068_v2.pptx
2-Welcome-2.ppt (v.1.0.0)
3-Pages_15-16_MAP.ppt (v.1.0.0)
3-Pages_15-16_MAP.pdf (v.1.0.0)
4-Pages_35-36-Temple_and_Wall.ppt (v.1.0.0)
5-Pages_1-54_BETA.pdf (v.1.0.0)
6-Kron_Pages_1-54_in_Word-1.doc (v.1.0.0)
7-Read_Me-to_the_Compiler_or_Printer.doc (v.1.0.0)
Translation Materials
TBB_Newsletter_on_Translations_Nov_2009.pdf (v.1.0.0)
TBB_Translation_Instructions_eng_bb_5157_v4.doc
TBB_Title_Slide_Format.ppt (v.1.0.0)
TBB_Title_Slides_Editable.ppt (v.1.0.0)
TBB_Title_Slides_Non-Editable_TIFFs_SAAT.ppt (v.1.0.0)
TBB_Translation_Status_8_May_08_on_Map.ppt (v.1.0.0)
Extras
9_Parts_of_TBB_Summarized-2-RG.doc (v.1.0.0)
TBB_CSB_Syllabus.doc (v.1.0.0)
TBB_Life_Applications_2011wd.doc (v.1.0.0)
Teacher_Commitment_Statement_2006.doc (v.1.0.0)
TBB Translation Status 27 April 13.doc (v.1.0.0)
9pt6_TBB_CD_Label_English.ppt (v.1.0.0)
Brochure_for_Seminar.ppt (v.1.0.0)
EVAL-MULTIPLY_FORM_Singapore.ppt (v.1.0.0)
NARR_SCRIPT_8_AND_CATALOG_COVER.ppt (v.1.0.0)
Transparency_Set.ppt (v.1.0.0)
________________________
Hotlinks: English • Apologetics • Asian Church History • Bible Basically • Bible Exposition • Bible Geography • Bible Study (Hermeneutics) • Church (Ecclesiology) • Church Dynamics • Church Transformation • Course Notes • Creation • Evangelism • Future (Eschatology) • Gospels • Holy Spirit (Pneumatology) • Jesus (Christology) • Leadership • Life of Christ • Miracles of Jesus • Missions • Monologues • NT Backgrounds • NT Critical Studies • NT Preaching • NT Survey • Olivet Discourse • OT Backgrounds • OT Critical Studies • OT Preaching • OT Survey • Parables of Jesus • Preaching (Homiletics) • Research & Writing • Salvation (Soteriology) • Story of Scripture • Teaching Better • Theology • Topical Preaching • Trinity • Worldviews • Worship